This post is for anyone wondering what to get their writerly wives, girlfriends, in-laws, sisters, etc. Writers can be secretive, picky, and obsessive. We're a hard group to buy for! Below are some ideas for all the clueless husbands, friends, and relatives out there despairing over what to give the lady writers in their lives during Spring/Summer 2012.
Quirky, unique, and USEFUL. This pen can also be engraved with a name or special message. $30

Many lady writers are also mothers which makes taking time out to write a minefield of guilt and stress. Packing up the laptop to escape the house for a few hours of children free work can be anything but fun. Make it more pleasurable with a cute, trendy laptop sleeve your lady will be proud to plunk down on a tiny table inside a crowded cafe. $95
This is a wonderful, whimsical bracelet with photos of famous authors on each piece. I can see wearing this and looking to the faces for support and inspiration whenever I think "Can I really do this writing thing?" The answer, "Yes! All of the people on my bracelet did! I can too!" $30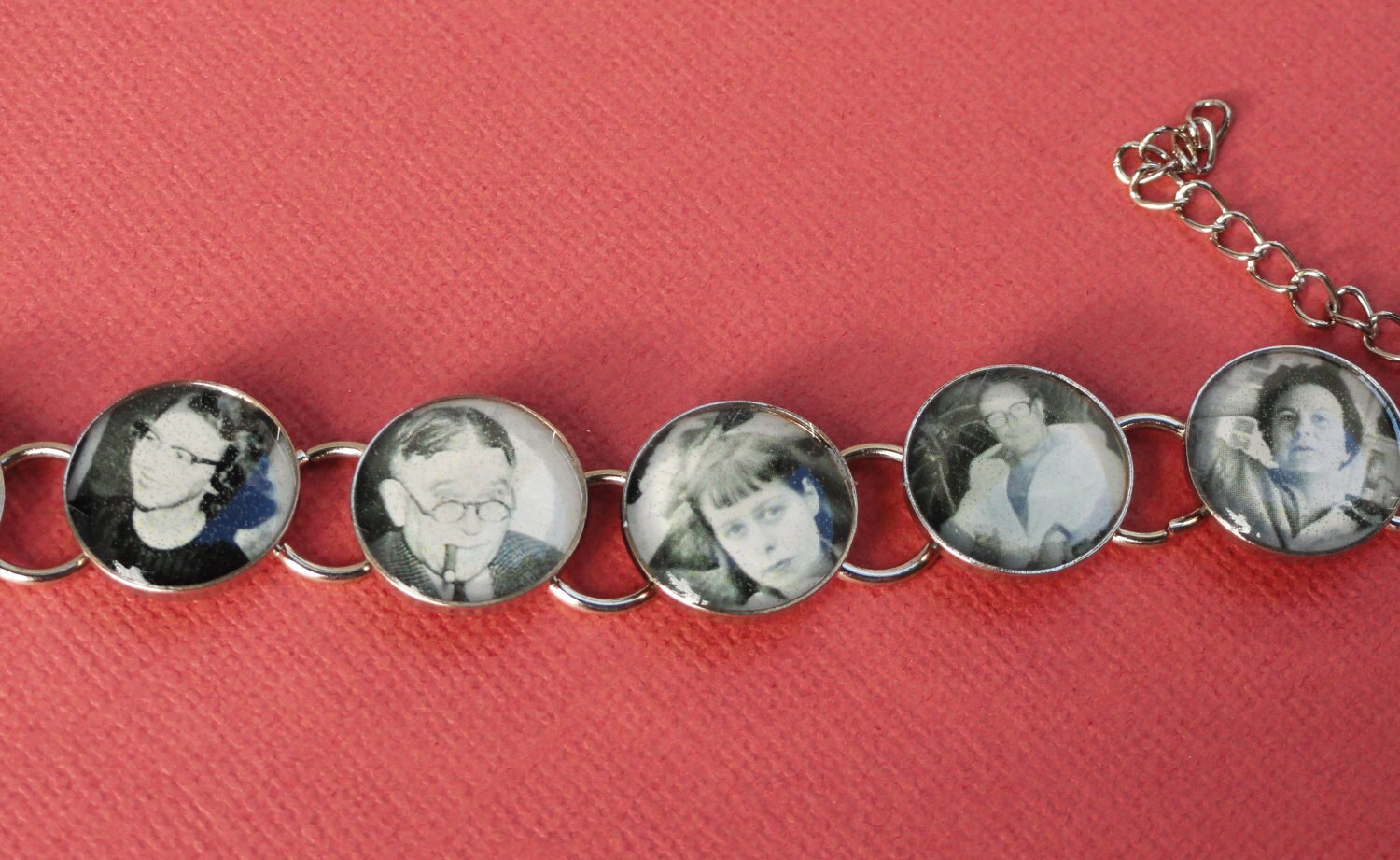 You'd be surprised how much this gift will mean to your writer friend. Find a passage in your friend's book or work-in-progress that describes a main character and have an artist draw a portrait from the description. College kids can be amazingly good at this and they come cheap! You can also find wonderful fan fiction artists on DeviantArt. No gift will mean more.
Of course, you can't go wrong with things like laptops, writer programs like Scrivener, gift certificates to Zazzle or Cafe Press for promotional items, or paying conference fees. Romantic Times, Horror Fest, Fantasy Writers Con, Romance Writers of American, Comic Con...if there is a genre, there's a convention for it where your writer can market, mingle, and become inspired.